Other Echo
︎ Visualising bipartisan creative outbursts.
Creating a brand that facilitates the connection between established and aspiring electronic music producers via an educational online platform.

Other Echo is creating an environment for musicians to learn and evolve. The brand identity system in its core represents the idea of a 'facilitator'. Unapologetically exposing itself as a monochrome grid composed of linear shapes it invites users to sign up and infuse it with their energy and character.

The linear graphic elements come to life when powerful colour combinations and geometric shapes create a custom-made and ever-growing visual language. As a whole, it strives to strike the balance between form and function, visualising the bipartisan creative outbursts of the musicians it represents.
Creative Direction:
Ioanna Kyrtatou
Martin Duff

Lead Strategy/Design:
Ioanna Kyrtatou

Lead Design/Artwork:
Martin Duff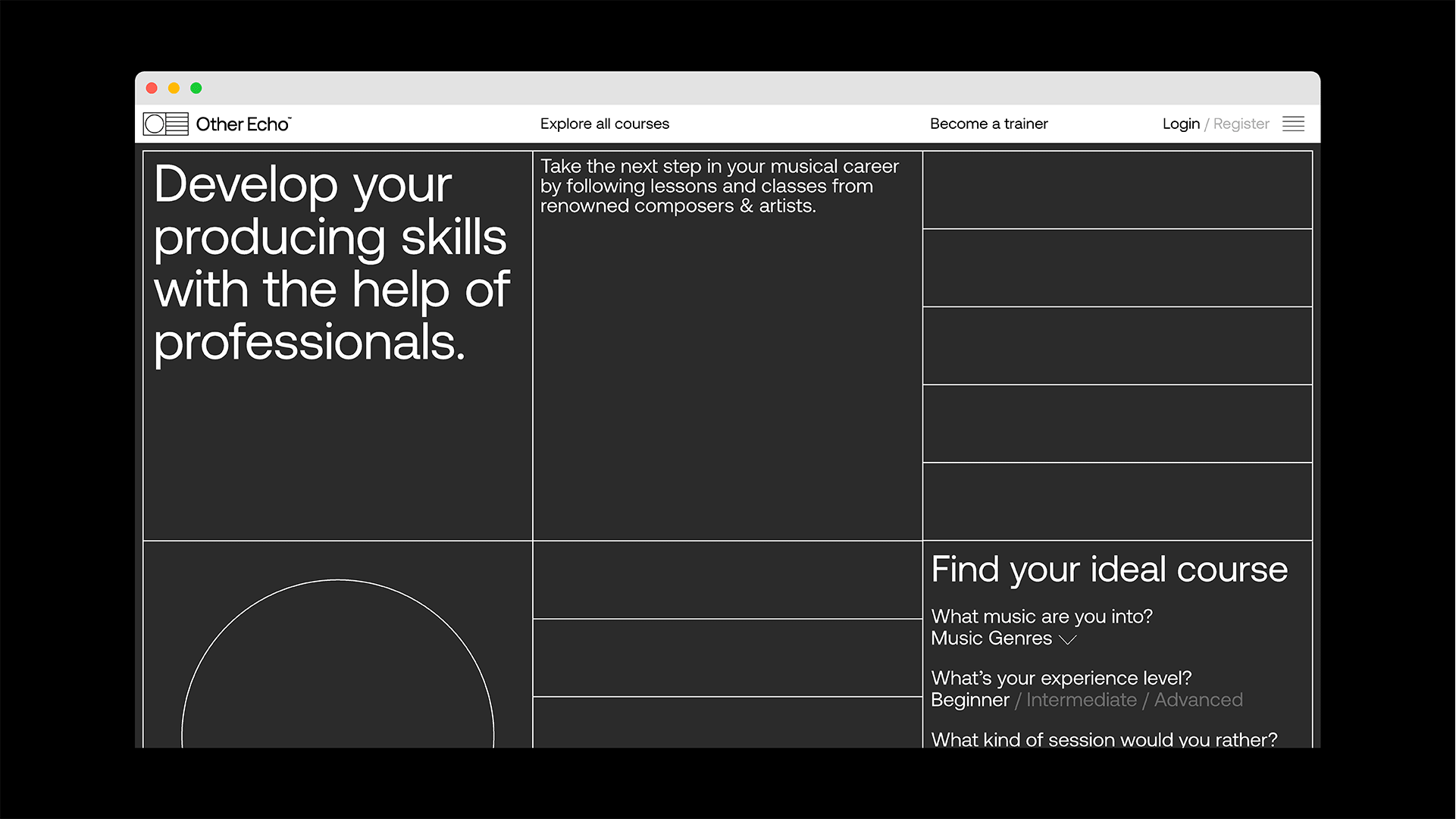 ---