Nike by Battersea
︎ A pinnacle expression in a historic location.
After years of restoration, London's iconic
Battersea Power Station
reopened in 2022 as the newest and most exciting retail & leisure destination.
Nike by Battersea
was designed as a flagship store, featuring a pinnacle expression of our Live concept and becoming a centrepiece of retail design within an incredible space.
The concrete foundation blocks shape the footprint of the store and guide the zoning seemlessly from women into men. Building restrictions gave way to opportunities to innovate: from a digital façade with animated athletes, to printed scrims creating a zoning split while maintaining transparency across the entire store.
The store features a bold colour palette of Nike Heritage blue tones, juxtaposed with the iconic Nike Volt highlight and neon tones. Light & reflection were used as a way to amplify our designs, which were optimally positioned in relation to mirrors, thus reflected and repeated across the entire store.
Work created as part of the Nike Brand Creative Retail Story Design team, in collaboration with Store, Layout Planning, Store Construction & external production partners.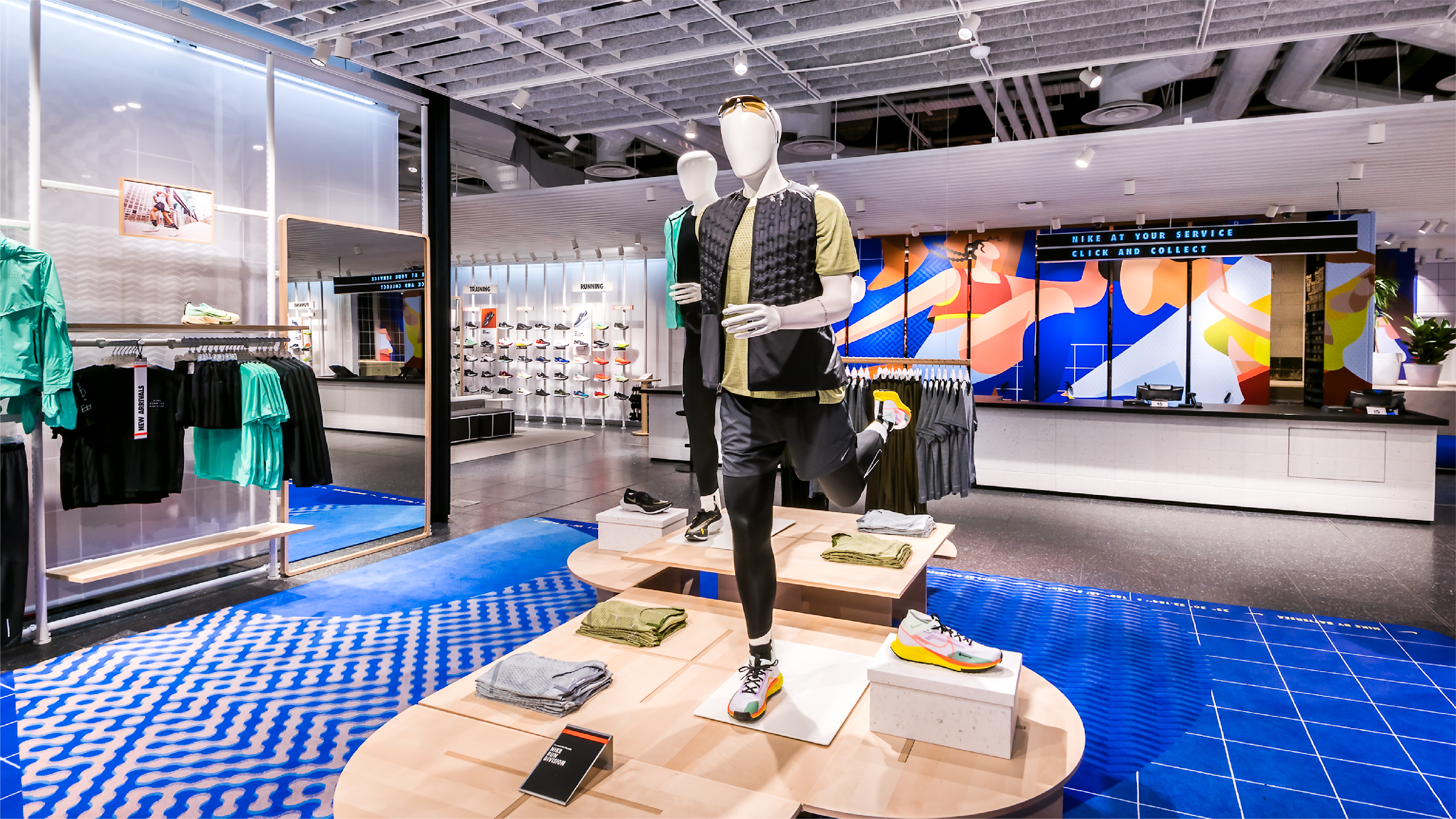 ---