ADNIGHT x ABC
︎ Creating offline experiences worthy of being shared online.
At a bigger circle, Friday Sessions was our classic end of week jam: get together, pop open a couple'a drinks & spend time sharing with our colleagues. But for ADNIGHT, we wanted to make it bigger & better.

Ioanna's role was to curate the experience of our visitors, so she set out to create a world where the cool ADNIGHT culture would meet our digital agency style, showcasing our interpretation of the latest social media trends.


Client/Brand:
a bigger circle
Agency:
a bigger circle
︎
Services:
Creative Direction & Design
~
This project was realised
in collaboration with
Mark Visbeek, Peter Evers & Black Childish.
ULTIMATE SCREENSAVER ICE-BREAKER



The office floor was stripped of everything but our desks & Mac screens. Alluding to the feel of an Apple Store, each employee's desk featured a personalised animation in the visual style of the agency.
This allowed people to casually walk around and familiarise themselves with the employees and their work, without forcing them to sit through a presentation of a sales deck. Instead, the talks were interactive and inspiring on various social media & innovation topics.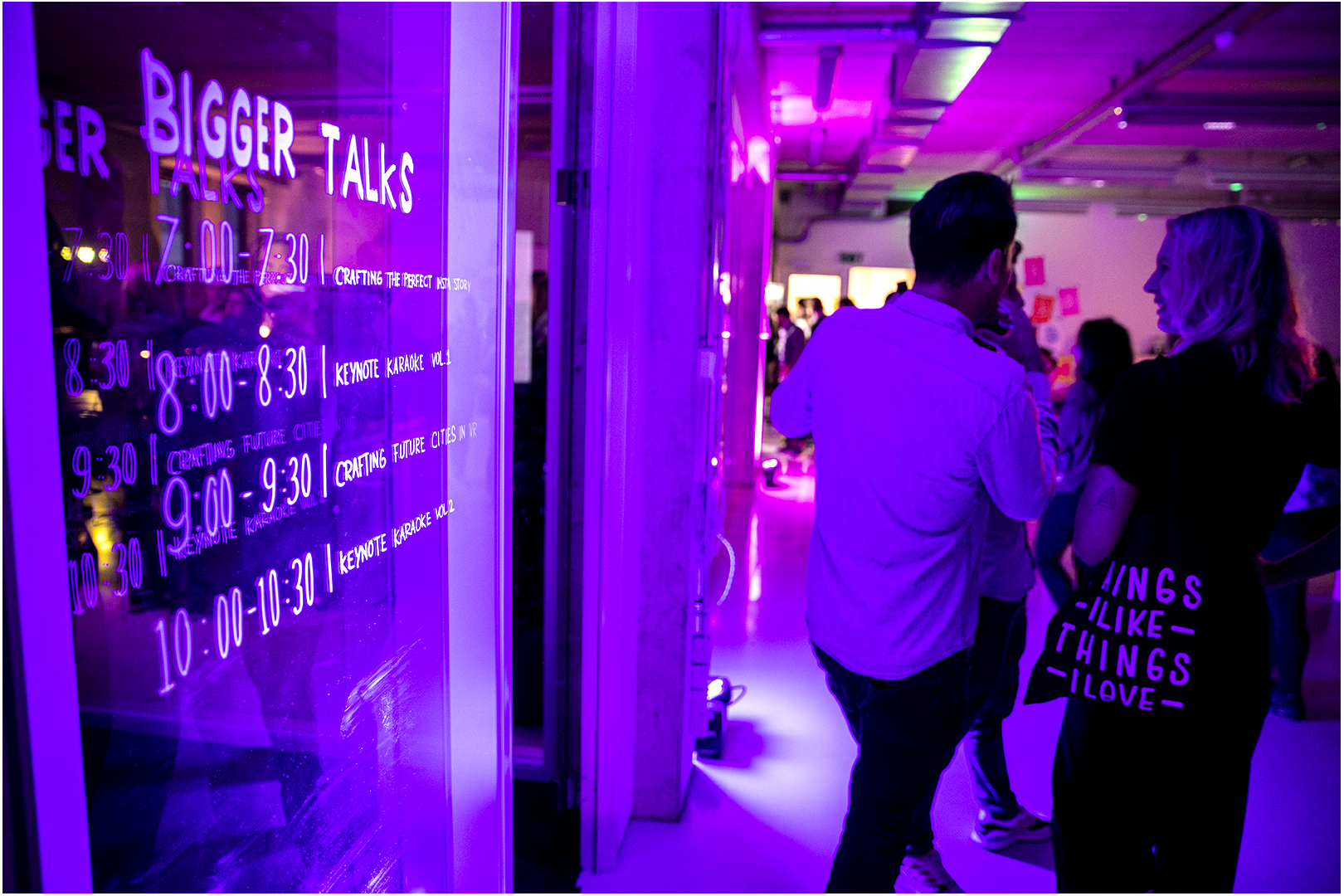 POST-IT IDEA vs ELEVATOR PITCH



When entering the building, visitors were required to take a short elevator ride to get to the space, inside which was a curated
instagrammable experience
. surrounded by post-its in differently marked areas such as:
Doodling
, a
Storytelling line
,
Caption This
sketches and of course, an
Elevator Pitch
.
People were encouraged to leave their details behind, with the incentive of the best post-it idea winning a chance at interning at
a bigger circle
.
VR PORTRAIT EXHIBITION



What if you could get your own one-line portrait exhibited in the first ever VR Portrait timeline exhibition? We invited the incredibly gifted
@lou_line
to be our VR portrait artist and created an area where visitors could enter the VR world and explore the entire portrait exhibition themselves.
The portraits were purposefully distributed via our Instagram as
shareable visuals
, with the intention of being reposted and shared further.
Throughout the duration of the evening the re-posts created such an online buzz, that people changed their ADNIGHT plans so that they can drop by our offices!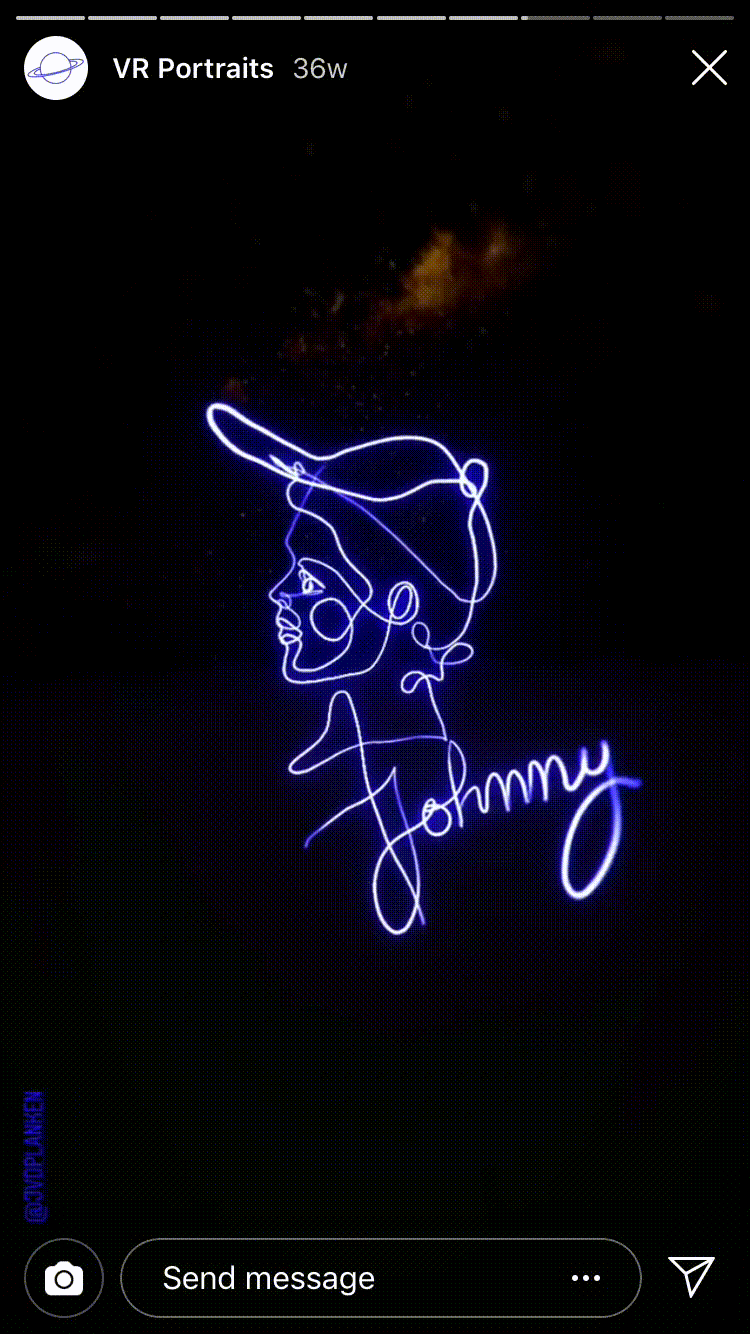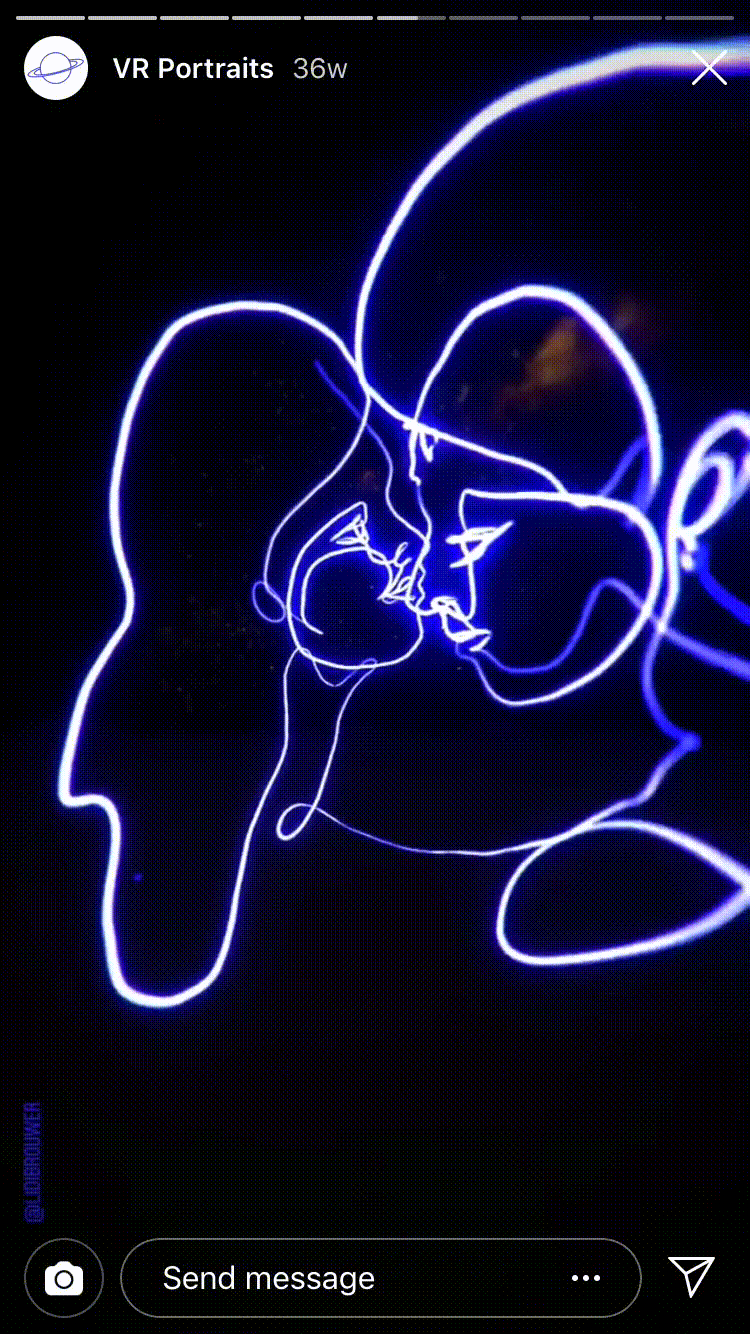 ---